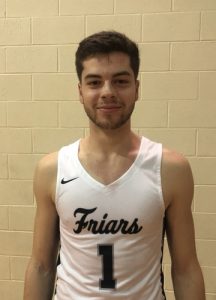 The tournament field was loaded with 30 plus teams from almost every region across the state. Each matchup provided an opportunity to evaluate some of the top talent across the state in multiple classes.
JaSean Jackson '21-SA Wagner -Tournament MVP… Solid all the way through out on both ends. Got to his spots regularly with a good change of speeds and hit the mid -range as well the 3 ball with good consistency. When not scoring he got timely deflections and steals to lead to transition buckets.
Journee Phillips '20- SA Wagner – Double Double Machine. Had a tremendous affect on the game on both ends as well as rebounding the ball in traffic. Was asked to shut down the oppositions leading scorer in multiple occassions and did so with no problem. Scored it in multiple ways over the weekend.
Kaleb Stewart '21- Atascocita – Versatile guard who scored it in a variety of ways. He put a lot of pressure on the defense with his skill set to score it at all levels. Solid defensively as well.
Cameron Morrison'21- Atascocita – Young man was asked to do a lot in some cases and he delivered. Scored it in a variety of ways and battled on both ends in traffic.
Tom Hart '21- Atascocita – The skilled pg showed ability to get others involved and also get to his spots to score it when needed. Showed his ability to knock down the 3 consistently.
Imo Essien '21- Bishop Lynch – Very explosive in the open floor. Changed speeds and got to the rim and also hit the mid range with some consistency. Floor general anD IQ were on display when he got others involved as well.
Jake Milkereit '20- Bishop Lynch – Made an argument to be possibly the best player in the Tournament Field. Showed ability on numerous occasions to knock down shots from all over the floor. Has plenty range. Got to his spots with strong quick dribbles, shot over defenders and went by them. Finished at the rim several times through the weekend. William and Mary have a good one on the way.
Jordan Walsh '22 – Oak Cliff Faith Academy- Long Wing showed the skill set to get it done multiple ways. Shot the ball with range, scored off the bounce and in traffic. Length defensively caused some teams problems also.
Trae Clayton '22 – Oak Cliff Faith Academy- Strong physical Wing showed ability to score it in traffic off the dribble as well as hit the mid- range.
Vince Iwuchukwu '22- SA Cole HS- Showed the skill and ability to be dominant at times. Posted several double doubles in the tourney. Had to fight through traffic often to get it done.
Jonas Carlisle- '21 South San – Had a solid tournament. Double digit guy who is smooth of the dribble to get to his spots. Ability to create space for himself and is unselfish to find other guys. Made good reads. Shot it from 3 as well.
Jordan Barajas '21- SA McCollum – The wing is tasked with a lot and he answered in most cases throughout the tourney. Put together some solid games against some quality opponents; multiple double- digit games including 25 in the opener.
Cris Villareal '22 – SA McCollum- Solid guard who provides a spark for his group. Hit timely shot after shot to keep the defense honest. Shoots it well from deep. Also had 25 in the opener.
Ambrose Johnson '20- Converse Judson – Lived mostly beyond the 3pt line, but showed the ability to knock it down with good frequency. Had a game where he hit 5 of them from deep.
Avery Euguster '20- SA St. Mary's Hall- Had a real strong tournament. Led his team in scoring throughout with slashes to the rim and a solid mid -range game. Had 17 in the 4th alone in a tough loss to Plug Hendrickson.
Kino Rodriguez Thompson '20 – SA Warren – Was solid for the most part through out. Scored it affectively mid- range and in. Scored in traffic. Showed a burst to get by defenders and put pressure on the defense.
Nick Vann '20 – SA Warren – Had some solid performances against some solid backcourts. Got to his spots and hot shots from the mid and deep range. Crafty ball handler got others involved as well.
Braelon Seals '20 – SA Wagner – solid combo guard type who hit timely shots to keep teams honest. Several from deep. Showed ability and quick twitch to get to the mid and hit shots. Heady player.
Kaijon Thornton '21 – SA Wagner – Made timely play after timely play getting hands on 50/50 balls and leading to scores or locking down offensive players making them uncomfortable. Quick twitch athlete was all over the place.
Jaden Williams '21 – Pflugerville Hendrickson – Lefty pg made plays through- out the tournament. Down Hill type kid scored it at all levels. Freakish athlete who puts a lot of pressure on defenders. Real quick feet and hands defensively as well.
Brian Armstrong '21 – SA Antonian – 3 double doubles in the tournament. Including a coulle 30 pt outings. Strong guard bullied his way through defenders at times and finished. Shot the ball from various levels as well. Tons of upside fresh off the football field.
Gavino Ramos '21 SA Antonian- Had a strong double- double in final game. Was smooth off the dribble, fought through traffic and double teams at times to create for himself and others. Saw the floor and made good reads.
Truett Heintzelman '20 – SA Clark- Very efficient with shot attempts. Shot the ball with good range. Good clean release. Showed ability to come off screens and hit shots and got to the basket some. Ran the floor well.
Manuel Paradez -'21- South San- Had big performances against Cole and hit buzzer beater to knock of 4A State Champ Faith Academy. Showed a lot of grit and will to win against solid competition. Made timely plays and shots when his team needed it most.
Xavier Kirk ' 22 – SA Warren – Good athlete who made timely plays for his group. Knocked down open shots but also got to the rim when needed. Played solid defensively as well.
Honarable Mention
Jalen Crocker '23 – SA Warren – Strong physical presence inside. Finished around the rim and was also a factor on the glass on both ends and solid defensively.
' 23 Ma' Shay Hill '23 – Pflugerville Hendrickson – Long, athletic was affective on the interior as well with his length altering shots and rebounding. Was affective with his touches around the rim. Shows good touch and feel.