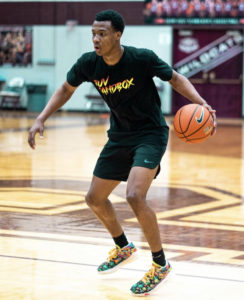 Class of 2022 guard TJ Caldwell will finish his high school career at Southern California Academy, he announced Monday via Twitter. He will join two Dallas-Fort Worth stars in four-star forward Jordan Walsh and Oregon State commit Cruz Davis.
The 6-foot-4 guard is one of the most underrated prospects in the nation but has the potential/mindset to be great.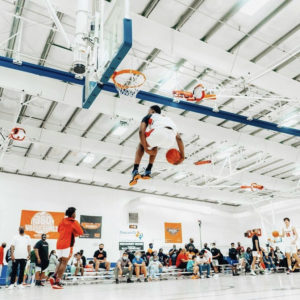 "I felt like the move to SoCal academy was the best move for me in terms of development I just felt like I need to really develop my game a lot more for me to go as far as I want to go in my career."
It has been a long journey for many of these as their recruiting took a hit during the COVID-19 pandemic. Caldwell is focused more than ever.
"I think the most important part of my journey is just not being worried about rankings and being able to keep working and blocking out all the side noise."
With the Peach Jam about a month away, Caldwell is already preparing mentally for what he expects of himself and his team.
"My expectations on the EYBL session as a player is to show everyone why I'm one of the best guards in the country and as a team, my expectations are to show everyone why Texas is one of the best basketball states."
Caldwell currently holds eight division one offers from Nebraska, Oklahoma, Oklahoma State, Ole Miss, SMU, TCU, Arizona State, and Tulsa. He is also hearing from schools in the ACC, SEC, and PAC-12.
"Recently I've heard from Illinois, Georgia, Iowa State, USC, and Minnesota is showing interest too."
 "I would say USC, ole miss, and Oklahoma is hitting me up the most right now and I have talked about taking visits to ole miss, and Oklahoma right now."