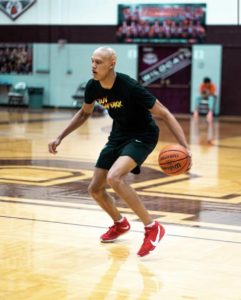 With the Peach Jam being a week away, ESPN updated their class of 2022 rankings, and coming in at No.12 was Jordan Walsh.
 The 6-foot-7, 190 pound forward from Oak Cliff (TX) is one of two five-star recruits in the state of Texas (Keyonte George). 
Walsh was very excited that all his hard work paid off.
"I was ecstatic to see my new ranking and I just stayed in the gym until progress showed in the game."
Despite flying up the rankings,  Walsh is still focused on taking his game to the next level and has big goals for the rest of the summer.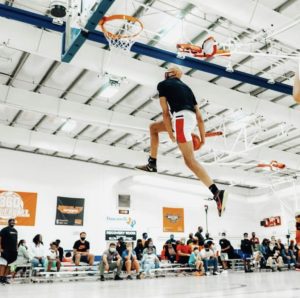 "I'm looking forward to showcasing my skills in front of NBA and college coaches. One of my goals is to be a McDonald's All American and to win the Peach Jam."
He broke down some of the schools he has visited for Texasboysbasketball.com
He said. "I have a Georgia official visit set for September 11."
TCU: "Had a great coaching staff that I connected with also with there being guys there I knew it was easy to fit in."
Arkansas: "Had the great coaches too they have 60 years of NBA experience on staff, and that showed." 
Oklahoma: "Was also good somewhere close to home and had a great facility because of Blake griffins donations."
Going into his senior year, Walsh transferred to Southern California Academy. He will play alongside other highly recruited prospects such as T.J. Caldwell, Braelon Green, Cruz Davis, and Oziyah Sellers.
"I went to Southern Cal to be able to compete with Division one guys every day."
Walsh will bring versatility to any program he goes to, and the coaches recruiting him have expressed that as well.
"They can use my versatility to be able to switch on d and be able to stretch the floor and make plays when I get the ball and be smart when doing ball screens."
The Oak Cliff native wants his college choice to get the most out of him and prepare him for the next level.
"Hard workers who know how to be successful in developing athletes."
There were seven players from Texas to make the top 30 game at the Pangos All-American Camp. Walsh talks about his experience.
"Pangos was great I competed against the best in my class and tried to make a name for myself."