That's right! another trip down I45 for me as I went to Jerabeck Athletic Center for the Christmas Crossover which is presented by RCS Sports, OTR Report & DFWHoops. Friday not only allowed us to see a good slate of games but also a strong look at a solid amount of TBB prospects. I analyzed four performances from the first day so let's dive in and take a look.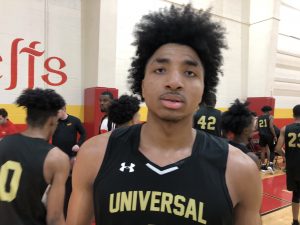 JaQuan Scott, 2020 PF – Universal Academy:
Stat-line: 20pts 15rebs 2blks on 64% shooting.
One of the top available prospects in the Lone Star State, JaQuan Scott orchestrated one of the best performances on Friday. He was aggressive on the offensive glass, rebounding through contact and finishing. When Scott is unleashing this combination of athleticism, motor & toughness inside, he shows he's a no-brainer higher-end player. 
Recruitment: New Mexico State & St. Johns are ones almost actively recruiting JaQuan. Texas A&M have inquired.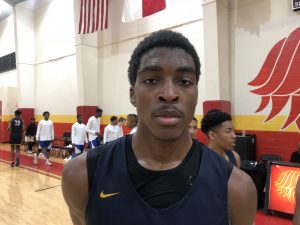 Ja'Vier Francis, 2021 PF/C – Westbury Christian:
Stat-line: 21pts 19rebs 7blks on 81% shooting.
Whopping box-score stats by Francis as he was a terror on both ends. 7 blocks is a very impressive look but he made the opposition think twice of shooting it inside. His freakish length combined with big-time timing & quick bounce allowed him to consistently effect outcome of shots at the rim. Albeit possessing an improved offensive game, there still ways to go for Francis as an offensive player but what he does best right now translates. 
Recruitment: offers from TSU & SFA. Oral Roberts, Texas Tech, Texas A&M, Houston & several others have shown interest. Recruitment will pick up heavily in next 4-6months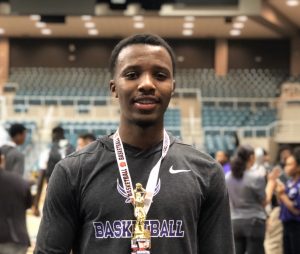 LJ Cryer, 2020 PG – Morton Ranch:
Stat-line: 32pts On 48% shooting.
Cryer utilized his quickness to get to spots on the floor and generate an clean look for himself. The turnover numbers weren't ideal (4) but you can live with it as he provided a high-power scoring punch for the Mavs. The Baylor Bears received one of the upper echelon scoring guards in the country and we believe he has a chance to really thrive in Scott Drew's System.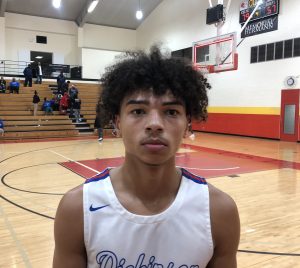 Marcus Williams, 2020 2/1 CG – Dickinson:
Stat-line: 40pts 10rebs 6asts 3blks on 58% shooting.
Big-time performance for the Norther Colorado Signee. Knocking down contested shots off the bounce, unleashed his fluid athleticism in open court and was in pursuit of a rebound. Another item to note is his ability to get to the foul-line (7 for 10 from charity stripe) as Marcus embraces contact on drives and knew how to draw a foul. Williams has all the talent and potential to be 4-year contributor for the Bears.